C6&7 What now? Let's play
The importance and purpose of Play
(I missed last weeks blog post as I was away at the fabulous Go90Grow Live Event in Kauai! OMG)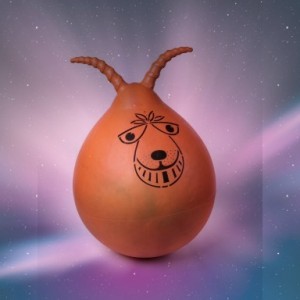 Over the course of the last twelve months I have been doing a lot a reading around the subject of play, and why using our hands in creative play is so important to our well being. As a child in the 60's and 70's (before computers and mobile phones) the opportunity to even watch television was more limited, and imaginative play was an accepted pastime for us. During weekends and those never ending long summer holidays we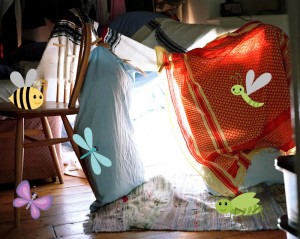 would play outside with friends and ride our bikes, bounce up and down the street on space hoppers and play cops and robbers with the neighbouring children. On rainy days, with our entourage of soft toys my sister and I would play houses, shops, or schools and make dens with bed sheets pegged from the bedroom door handle to the curtains. We pretended to be parents, teachers, shop keepers and hairdressers. We laughed, we fought, we played, we learned.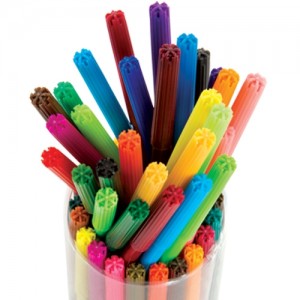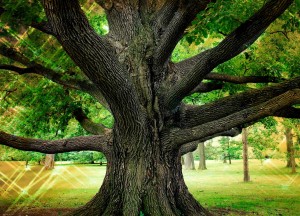 I also spent many, many hours in creative play, making things out of cardboard, tin foil, sellotape and glue, drawing, colouring, and learning to cook, knit and sew with my grandmother. I loved to make things, much to my sisters perplexity I would happily spend hours on my own engrossed in my own imagination, when she wanted to go and climb a tree!! 🙂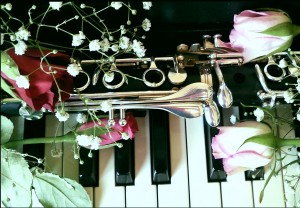 Music was also a huge part of my life and from early beginnings on the recorder and piano my love of music never left me, and I went on to study to degree level and become a woodwind teacher, helping others to enjoy music too.
Ok, so why the mini biography you may be thinking?
For the last twelve months or so I have researched the creative imagination and play, and my reading has included some excellent books such as:
Many of the things I have studied suggest in one way or another that play is important for all humans, regardless of age because it releases stress, promotes the release of chemicals in the brain that make us feel happy, allows us to experiment in safe non-threatening ways, develops our cognitive abilities, helps us in business and using our hands to create something occupies our senses and allows the mind time and space to relax and find new insight and fresh ideas.  
Through the Master Key Experience I began to look at what I wanted from my future and reconnect with the things that made my heart sing. I realised that craft and music were so integral to who I am and that before 'life' seemed to get in the way, that I was happiest when I was creating something. This began to interest my adult mind and I looked deeper and found others who also believed whole heartedly in the importance of creative play. Over the last 50 years our world has adapted to technology that even my great-grandparents would have thought unbelievable! You can see very young children today being entertained with games and films on ipads and iphones, and for them it is a normal part of their childhood. The potential danger is that we are becoming reliant on technology to solve problems and for entertainment that they we are not developing practical problem solving skills, imagination and creativity sufficiently which has potential consequences. There is growing concern that too much television and lack of hands on creative play prevents the brain from developing long term cognitive skills; which is an issue Joseph Chilton Pearce discusses in an interview I watched recently.
I began to think about all the men and women of my generation who are reaching midlife and maybe have begun to question their purpose and direction in life. For many a nagging uncomfortable feeling in their spirit, or even depression ranging from mild to severe can cause a lack of momentum and focus. And an awareness of feeling trapped. Being asked 'what do you dream about doing?' becomes an impossible question to answer. It was for me. But why?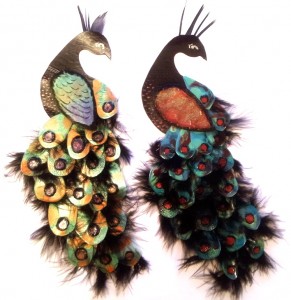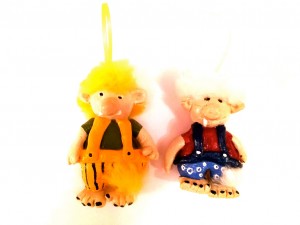 As I have rediscovered my love of crafting and combined this idea with my profession as a music teacher I found myself being drawn to create a new series of seven workshops that allow anyone time and space to reconnect with their creative spirit. Reigniting their imagination through craft and music with the intention of opening the 'dream' door again.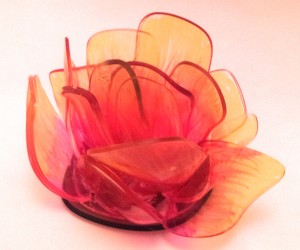 Each week focuses on one of the Seven Laws of Success, through some creative thinking activities, simple, effective craft techniques and recycling to emphasise the treasure within everything and everyone, if only we allow our imagination to see it; plus the opportunity to learn in a small group to play a woodwind instrument. So many adults tell me they wish they had learnt to play music at school and now they have a second chance to have some fun.
I am stepping out in faith to be the person I was born to be. To utilise the gifts and skills I have gathered through my life so far and share them in order to help others believe in themselves, find their gifts and follow their own path.
There is no life I know
To compare with pure imagination
Living there, you'll be free
If you truly wish to be

---