One Step at a Time
If someone had told me 10 years ago what my life would look like in 2019 I would not have believed them in a million years. Yet I can look back today with the benefit of hindsight and see how one step at a time led me right to who I am today.
10 years ago I wanted to change. I needed to change. My personal life was a disaster and my work life felt like groundhog day. But I believed I wasn't qualified to do anything other than teach woodwind. That sounds a bit over dramatic now but then I was at a very emotionally low point and I felt lost, stuck and alone. I knew my role as someone's daughter, wife, mother, employee, sister and friend but I didn't know who 'Sandra' was! Who 'I' was! 🙁
46,47,48,49,50
I was approaching 50 faster than I cared to admit and had no idea what I was going to do. Tentatively I took my first steps in a new direction. I began making and selling my own craftwork, which eventually led to joining an intensive self discovery course and the momentous decision to leave my 20 year music teaching career.
I studied and brainstormed for weeks and eventually created my own self discovery course using craft and creative thinking as a teaching medium. As I continued to develop myself I began to gain in confidence. This led to helping run a ladies networking group with a friend and then qualifying as a Grief Recovery Method Specialist.
Step up, Step out and Hold On
Looking back, life has been quite a rollercoaster over the last 10 years. I've been to Kauai with my children and learnt to use technology to create my own website and start a blog. I've studied the teachings of countless metaphysical and spiritual teachers and neuroscientists and learnt to use online conference calling software. I went to Ascot, met an ex-dragon from the Dragon's Den Series and joined her online self development program.
I've published a book on Amazon and conquered Go Ape. I've made amazing friends from all around the world who have all helped me in some way on my journey and who I hope I've helped them in some way too.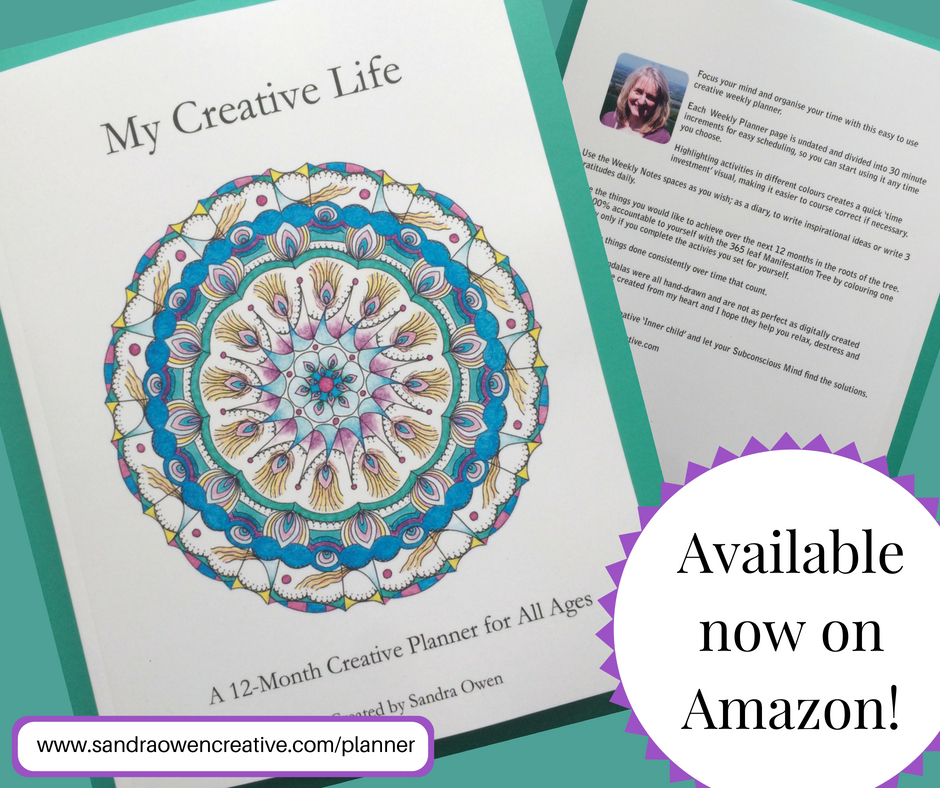 I've redecorated my home by myself which was very cathartic and decluttered my living space. I've learnt how to use video editing software and flown to Greece on my own for the first time. I've applied to become an Advanced Grief Recovery Method Specialist and I joined Toastmasters to overcome my fear of public speaking. All in all I think I've done pretty well considering where I was in 2009! Go me! 🙂 🙂 🙂
Joking aside, my purpose in writing this blog today was to illustrate that no matter where you are, how stuck or rubbish you may feel you can transform your life. If you're at a cross roads and ready to change but have no idea how or where to start then creative art and personal development can really help. It requires courage to take that first step but once you get going the path will be revealed in ways you can't possibly know now.
Too often our minds are cluttered with noise! Work, family, friends, social media, traumas, news and a million other things vie for out attention. It can be nigh on impossible to see which direction to take next. Give yourself space to refocus your energy.
The craft element of my courses and workshops allow you to reconnect with your 'Inner child' and reignite your imagination, while the personal development aspect helps you to re-member your dreams, re-mind yourself of who you really are and understand how thoughts and feelings work.
The boost in self-confidence and self-belief that creating beautiful projects from rubbish provides is like the battery super charge you've been waiting for. The whole course becomes a metaphor for the transformation within you as you discover everything and everyone has potential. 100% of clients report feeling inspired, uplifted and empowered through the simple process of creative play.
In the Spring 2019 I am starting a new online paid membership group for ladies who want to explore recycling craft plus the deeper meaning behind each project, learn, discuss and share metaphysical concepts and transform their own lives. There will be regular monthly Q&A webinars, regular Guest Speaker webinars and a private Facebook group to share ideas, photos of your craft work and make new likeminded friends around the world. Plus an exciting new Mastermind to help you stay on track in life and business.
If you would like to know more please sign up below to my monthly Newsletter to ensure you receive course updates.
Where could you be in 10 years time? 🙂
---