Why Grief Recovery?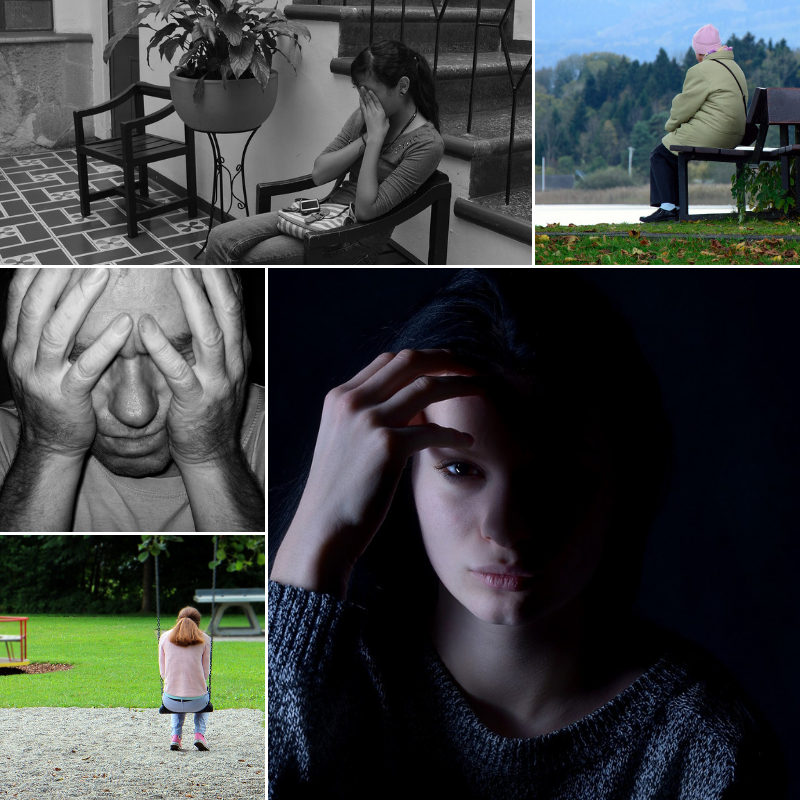 Absolutely everyone has experienced loss in their life. Some of the more tangible losses are death, divorce, relationship breakdown, moving house, redundancy, loss of finances and addiction. Plus there are a host of intangible losses such as loss of childhood, loss of safety, loss of faith, loss of innocence. Many of us have not been taught helpful ways to process the conflicting feelings associated with change, particularly loss of someone we love or loved.
The Grief Recovery Method is a practical, educational tool that helps you to unravel the tangled web of emotional losses. It enables you to release them without judgement, analysis or criticism in a totally safe and confidential environment.
During my emotional wellbeing workshops combining craft and personal development, clients often become aware of unresolved grief within themselves. I wanted to be able to help them with this when needed.
---
Grief is Cumulative
I experienced the Grief Recovery Method 1:1 program myself as a client after struggling following several relationship breakdowns. It was during the program that I fully realised the impact unresolved grief can have on our capacity for happiness. I discovered it was actually unresolved grief from the death of my father when I was 7 that was at the root of much of my pain.
The negative cumulative effect of unresolved grief can affect our emotional, mental and physical health. I realised immediately how beneficial this method is and knew without hesitation that I wanted to train as a specialist. I've witnessed client after client experience huge emotional shifts. The relief of being able to process their feelings, many for the first time in their lives, is extraordinary.
What can I do?
This new blog page is where I will be sharing insights, case studies, information and tips on how to deal with loss of any kind. If anything here resonates with you and you'd like to know more about the Grief Recovery Method please do get in touch at sandra@grmspecialist.uk
During a gentle no obligation chat we will have the opportunity to explore what you are looking for and what the program entails. This will allow you to make an informed decision about whether the program is right for you. As an Advanced Specialist I am able to offer the 1:1 program online or face to face so distance is no obstacle. You can see my Grief Recovery Profile by clicking here
---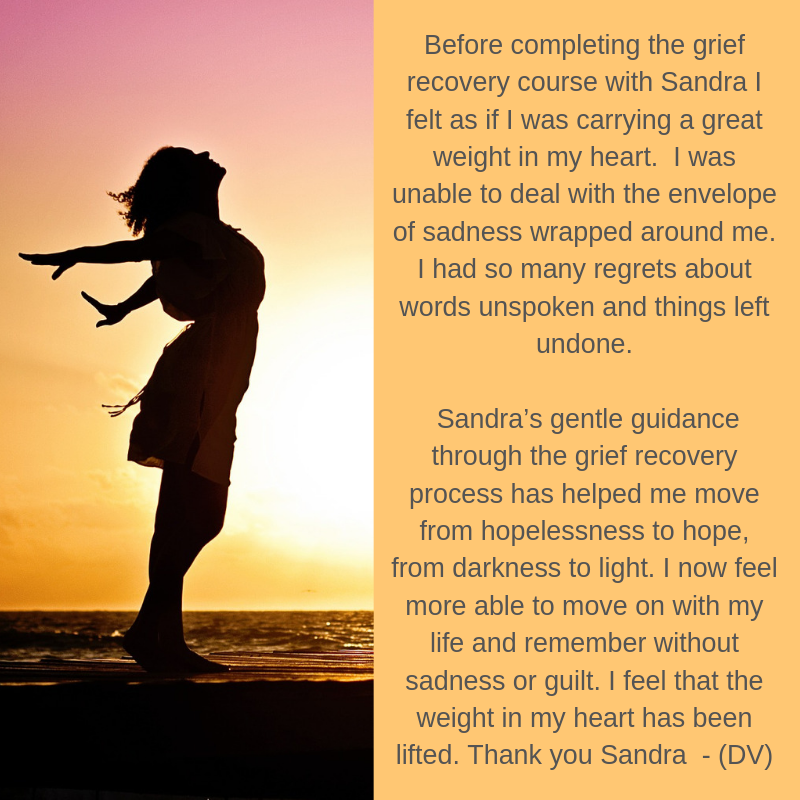 You can find out more information from the Grief Recovery Method UK website.
---